4 basic tips for setting up your LinkedIn profile
4 basic tips for setting up a LinkedIn profile
With over 400 million members all over the world, Linked In has become one of the most popular social networks in the field of professional networking. Its scale of popularity varies from country to country, however, in recent years it has been gradually on the rise as it brings its users an array of advantages in the form of new contacts, job offers, various online courses, and others.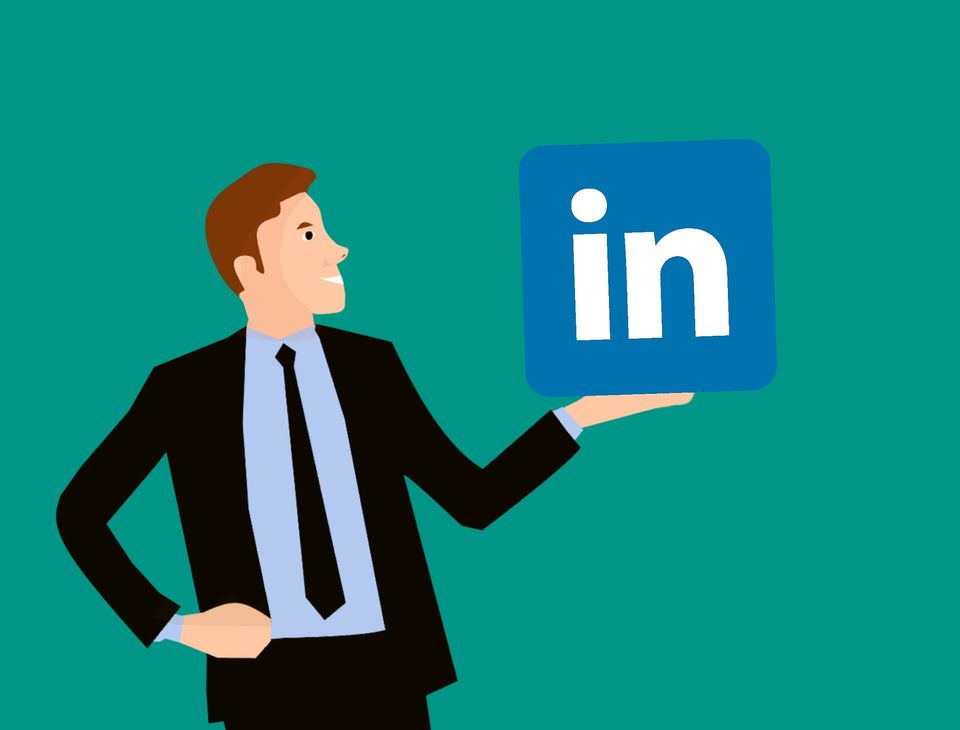 Even though is LinkedIn actively used by recruiters and HR professionals to help them with finding the right fit for the positions they are seeking to fill, not many people realize the added value of this tool and thus put themselves at a competitive disadvantage. We are bringing 4 simple tips, what to think about when setting up a new profile or giving your existing profile a facelift so that it becomes easy to be found and attractive.
1. Profile picture
A profile without a profile picture appears incomplete and impersonal. When you are about to establish new relationships virtually, by seeing a profile picture both sides are able to create a more complex view of the other person. It's important to make sure that the profile picture is professional and it's clearly visible who the person is. Refrain from posting pictures taken on holiday, beach or a gym. If you have a good picture but the background is not suitable, you can use all sorts of online programs that are free of charge and adjust it according to your needs. You should also consider the type of position that you would like to attract. If you want to become a chef, having a profile picture in a chef´s hat could be a lot more interesting and engaging than wearing a suit.
Similar rules apply to the background banner. You are given one automatically by LinkedIn which you can use of course. However, as it comes as a default, you should consider the fact that a lot of other people will have the same one. Your goal is to differentiate your profile as much as possible and exchanging the background picture for an original one will make your profile stand out and be easier to remember in the sea of others. If you feel like putting more creativity into your profile, you can pick a background picture that resonates with your profession. Struggling with fitting that picture to the Linkedin frame? There is nothing easier than using e.g. Canva which offers free templates for all kinds of social media. Just sign in and create anything you desire.
2. A little about yourself
The space below your name on the profile is used for entering a motto or a saying that you live by. Many LinkedIn users come up with catchy and amusing sentences which can also be seen as a way how to attract potential employers or employees. However, in certain cases the motto can also work against you. Rather than trying to come up with something super funny and ending up being awkward, go with the classic. Or, if you don't have a life motto simply write something that you want people to know about you as the first thing. Whether it is the area of your work, specialization, or a position that you are looking for at this very moment.
The section called "summary" briefly describes what makes you you, your interests, hobbies, website, brand, or business. Generally anything that is connected to you. You can also include media such as video or pictures.
3. Content
Many people don't put enough time and effort into creating their LinkedIn profile. Often, they consider stating the name of their last employer as sufficient. Upgraded versions feature the dates of last employment, which, however, is not enough if you'd like to get the most out of LinkedIn. Undeniably, mentioning all the positions relevant to your career and a short description to each of them is highly recommended. Your profile should contain all the information that your CV would – after all, it is the same, only in virtual/online form. By sharing this information, you are already optimizing your profile, because every word you use in your profile also works as a keyword and makes it easier for your profile to be found. Not only you can state your work experience but you can add any obtained certificates, completed courses, or special skills of yours. The tips mentioned above will increase the strength of your profile and will make it look professional and trustworthy.
4. Don't forget about networking
Even though the main purpose of LinkedIn is to connect with other professionals, not many people benefit from its full potential. A good start for networking is to connect with your current and previous colleagues and continue with adding profiles that interest you, such as brands, companies, or HR professionals. You never know who will approach you or refer an interesting position that could completely change your career. LinkedIn groups are also a great place for networking – become a member and get to know others. From time to time make sure to post, share and give "like" to other posts that caught your attention in order to keep engaged and visible. It can be a little time demanding but the results will manifest shortly.
It's not always easy to keep up with all the new apps and social media pages that continuously flood the market and as the demand for our online presence is increasing from day to day, we might feel a little overwhelmed. Not everyone is ready and willing to sacrifice their free time. However, if approached smartly, LinkedIn can become a valuable tool for your career growth and doesn't even require hours of time spent online. Don't forget to update your information if you have changed your job or are looking around for a new challenge. Activities connected to your profile are being sent to you by email so all you have to do is check your inbox every once in a while.
Nedd a hand with setting up your LinkedIn profile? Contact us!